Postcards are an excellent way to get someone's attention - think of when you receive a postcard - there's no opening a fiddly envelope, no unfolding a letter, just a simple and easy to read piece of card. Simply put, they are already opened and for this reason almost all postcards are read, so when used for business purposes can be highly effective to get the attention of target audiences. They are an efficient way to promote your business, promoting special offers, keeping in touch with your customer base, generating sales leads and even driving traffic to your website.
Postcards are inexpensive and effective, producing a great response rate so should be used as part of your marketing plan. Here are some tips when choosing to use postcard marketing within your business:
Repeat - Consistent mailings are key to build trust and familiarity when using postcards to market your business. For this reason it is advised to budget for more than one or two mailings. As with many other forms of marketing, it may take a few contacts to make a sale, so consistency is essential
No Sales Pitch - Due to the limited space, don't try to include as much information as you can. Rather include minimal information and something to catch your recipient's attention with an action step such as using a discount code for purchasing from your website
Simplicity - Keep the message simple because it is likely that many of your recipients will only briefly look at your postcard so you want to use short, sharp, catchy sentences. Be sure to only promote one product or service per postcard
Target Audience - Ensure you are reaching your target audience by sending to appropriate mailing lists. Ideally you have already built your own list up over time but if not and you need to "borrow" or purchase one, make sure that it is a suitable match of prospects
Personalisation - Your postcards must contain a friendly message which is ideally personalised. If it includes their name, all the better
Contact Details - Don't forget to include your company's contact information. It is commonly forgotten, believe it or not!
Logo - Your logo should be somewhere on the postcard and of a big enough size to see clearly what the business name is. This goes a long way to consistency and getting your target audience to recognise your logo and business name at first sight
Proofread - It's vital to have the right spelling, grammar and punctuation within your postcard marketing (and any other marketing materials!) otherwise it will reflect badly on your business
Clarity - Ensure that the message very clearly shows what is being promoted because a lack of clarity will only confuse your recipient
Call to Action - Along with clarity, it is best to have a call to action which serves to make it clear what you are promoting and what you would like your recipient to do next.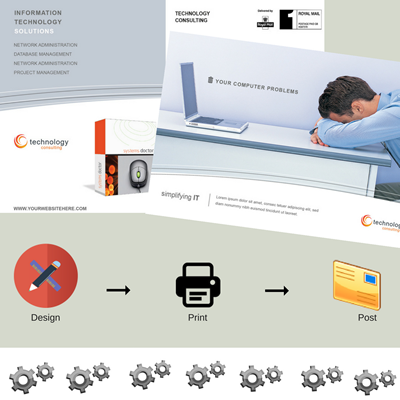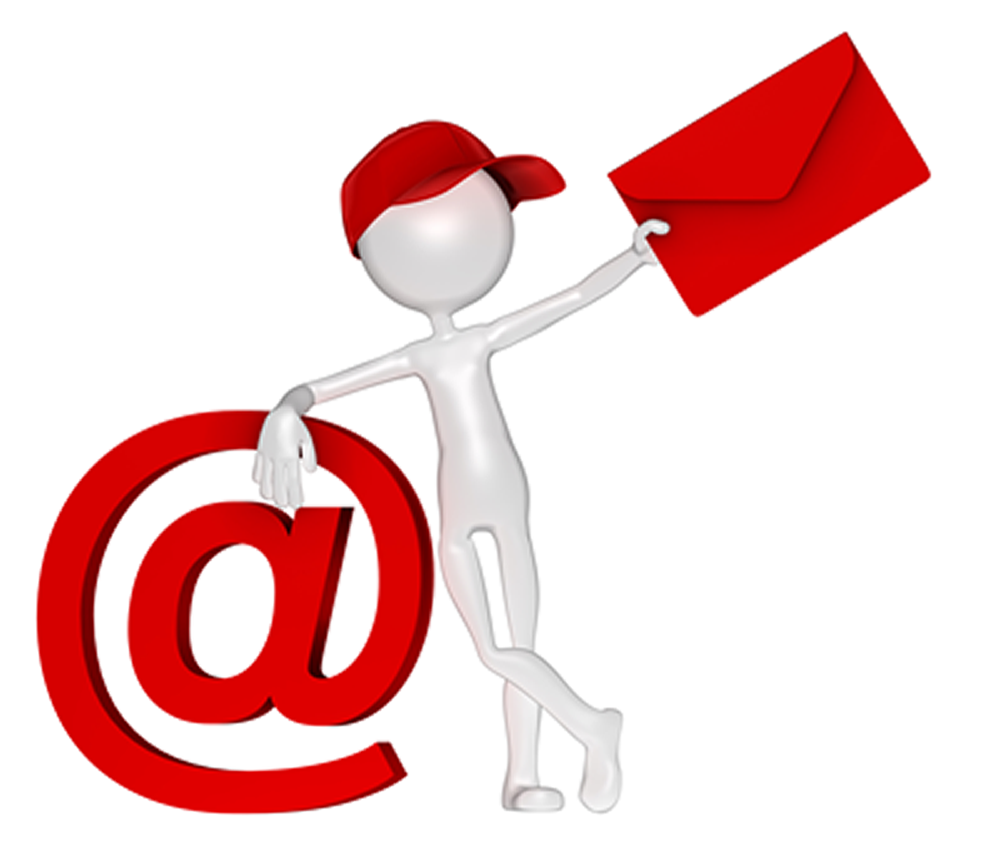 Combining email marketing with direct postcard marketing can be a highly effective way of reaching your customers or target audience. You may be asking the question, "But, which one should I send first?"
Well, the suggested order is to send out your postcard first and then follow up a few days later with an email. The reason is that when you send out your postcard (following the tips above for the best results), the recipient will see it and read it however briefly, then when they see your email in their inbox a few days later, the chances of them opening it are a lot higher than if you were only sending an email, cold. Think of it as an ice breaker which is sorely needed these days as more and more people are weary about opening emails from people they don't know and open rates plummet. One important thing to note when implementing this marketing combination is to have consistent branding. It increases brand recognition and therefore trust, and improves the likelihood of your target customers actually doing business with you in the future.
If you have not considered this form of marketing, why not give it a try? You've got nothing to lose and maybe new customers to gain. Give us a call or drop us a line and we will be happy to suggest some compelling POSTCARD options for your business.